A Flex Alert is a call for consumers to conserve electricity during heat waves when power use outstrips electricity supply and other challenging grid conditions, such as when power plants or power lines are unexpectedly unavailable making electricity deliveries difficult.
Who issues a Flex Alert?
A Flex Alert is issued by the California Independent System Operator (ISO) which is the nonprofit, public benefit corporation that operates the high voltage grid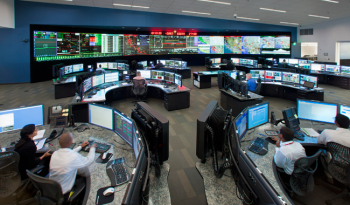 in California and in parts of six western states. The ISO does not own transmission lines or power plants, but does tell power plants when to generate electricity, how much to generate and where the electricity will be delivered. This much like air traffic controllers that tell planes when to take off and land and on what runways, but does not own the planes or the airports. The ISO is regulated by the Federal Energy Regulatory Commission in Washington, D.C. Read more about the ISO here.
How is a Flex Alert communicated?
The ISO notifies media when it issues a Flex Alert. The Flex Alert is also posted on the ISO website, sent in direct emails and texts to consumers who sign up for notifications, and posted to Twitter and other social media.
You can immediately receive Flex Alerts by going to your iPhone or Android store and downloading our mobile app ISO Today. Not only will you receive the notifications, but you can also see what the grid conditions are on a minute by minute basis. Orsign up to receive Flex Alerts directly on our homepage. If you are part of a business or organization, consider forwarding emergency notifications to your staff, members, or listserve(s).
WHAT can trigger Flex Alerts?
Reasons may include the following:
high peak demand
unplanned power plant outages
fires that cause transmission line overloads, losses, or limitations
humid, hot weather and heat storms.
When is a Flex Alert issued?
A Flex Alert is most effective when issued a day in advance of when conservation is needed so consumers can adjust their electricity usage ahead of time such as turning thermostats off before leaving for work.
However, grid emergencies can happen suddenly, so if conservation is needed, the ISO will issue a Flex Alert with little or no advance notification. When possible, Flex Alerts are targeted to the local areas where the system is stressed.